Kaiyu Zheng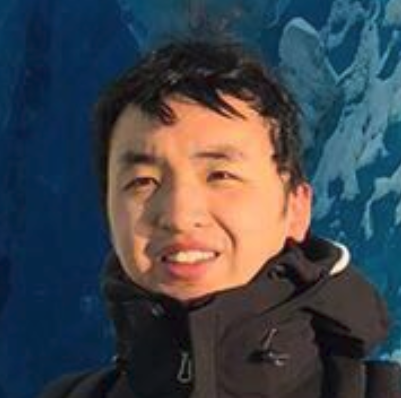 I am a PhD candidate at the Humans-To-Robots Lab at Brown University, advised by Stefanie Tellex. I graduated with M.S. and B.S. in computer science from the University of Washington with minor in math.
My research interests are in robot decision-making under uncertainty and human-robot interaction. Future collaborative robots must handle uncertainty in a principled manner when acting in the human world and interacting with humans. My PhD research focused on planning under partial observability and perceptual uncertainty for object search, where I leverage structure in the human world (e.g. octrees and correlations) and human-robot interaction (e.g. spatial language) to improve success rate and efficiency of the robot's search behavior. My long-term goal is to enable collaborative robots that effectively perform tasks in unstructured environments while naturally interacting with humans and objects.
Before PhD studies, I worked on mobile robot navigation and learning deep generative models for mobile robot semantic mapping over graphs using Sum-Product Networks, advised by Andrzej Pronobis and Rajesh P. N. Rao.
Publications
2022
2021
2020
2019
2018
2017
Teaching
CSCI 2951-F: Learning and Sequential Decision Making
Brown University, Providence, RI
Head Teaching Assistant. Instructor: Michael L. Littman (Fall 2021)
[
website
] [
show description
]
CSE 446: Machine Learning
University of Washington, Seattle, WA
Teaching Assistant. Instructor: Sham M. Kakade (Winter 2018)
Teaching Assistant. Instructor: Emily B. Fox (Winter 2017)
[
website (2017)
] [
website (2018)
] [
show description
]
CSE 311: Foundation of Computing
University of Washington, Seattle, WA
Teaching Assistant. Instructors: Paul Beame, Kevin Zatlousal (Spring 2018)
Teaching Assistant. Instructors: Paul Beame, Shayan Oveis Gharan (Fall 2016)
[
website (2016)
] [
website (2018)
] [
show description
]
CSE 373: Data Structures and Algorithms
University of Washington, Seattle, WA
Teaching Assistant. Instructor: Evan McCarty (Fall 2017)
[
website
] [
show description
]